Appendix 6: Build Criteria Query in SNOW UI



You can build Criteria Query or alernatively create filters in SNOW UI and copy Criteria Query from the UI. This is especially useful for complex query criteria with one or more AND, OR criteria.

The following is a screen shot of the Incident Application. You can see the filter sign on top of the column headings. It shoes the filter Active=True has been applied on All incidents.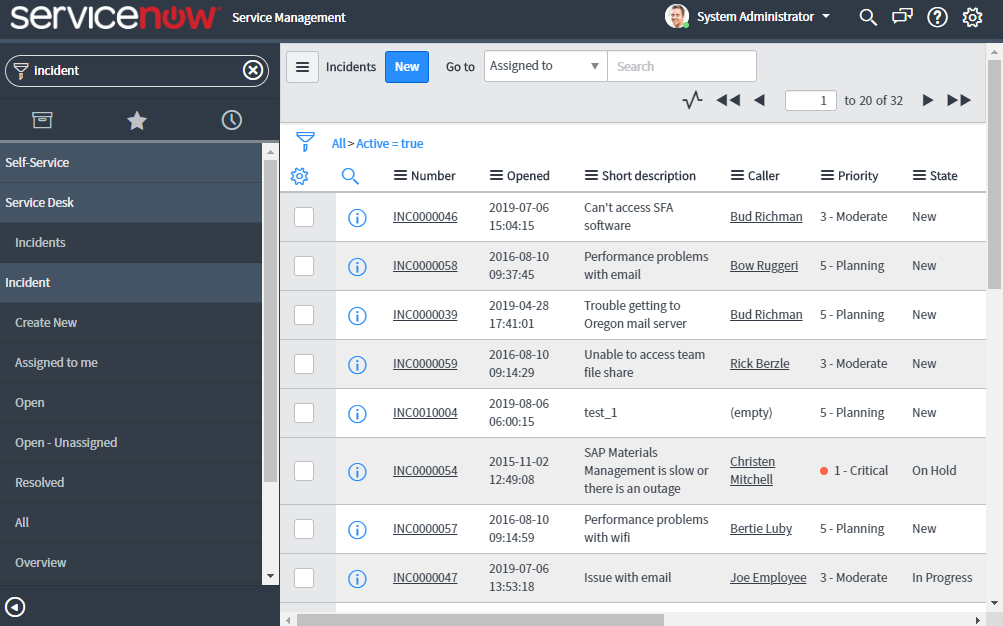 You may right click on the filter and click Copy query to copy the Criteria Query.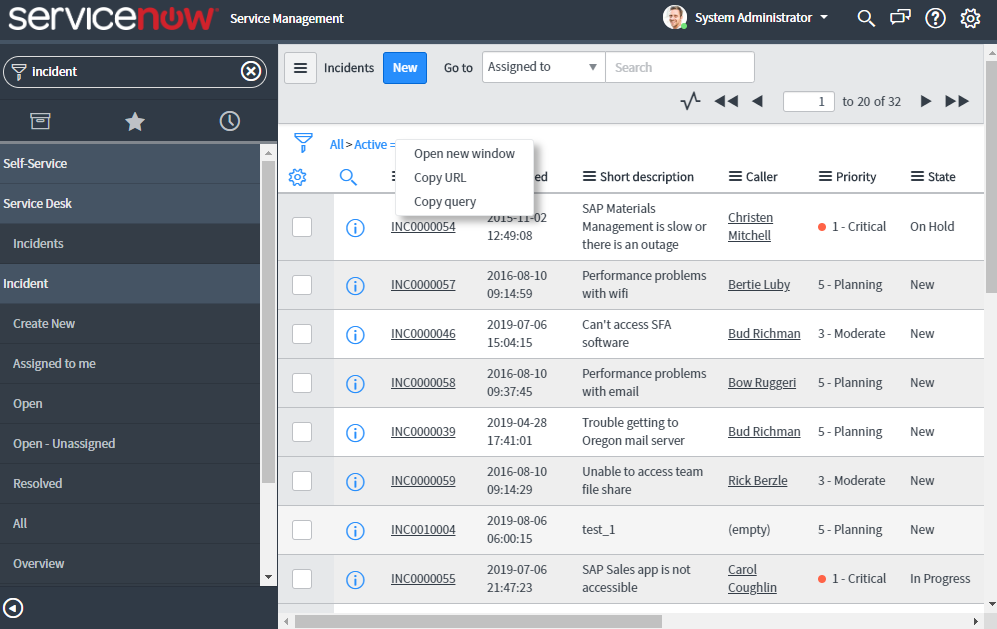 You may paste this as Criteria Query in the plugin step.



active=true



You may right click on

to see the Filters menu. In Filter menu the first option is to Edit personal filters. The rest are the out of the box or user created filters. You may click Edit existing filters or create new filters.




Click Edit personal filters.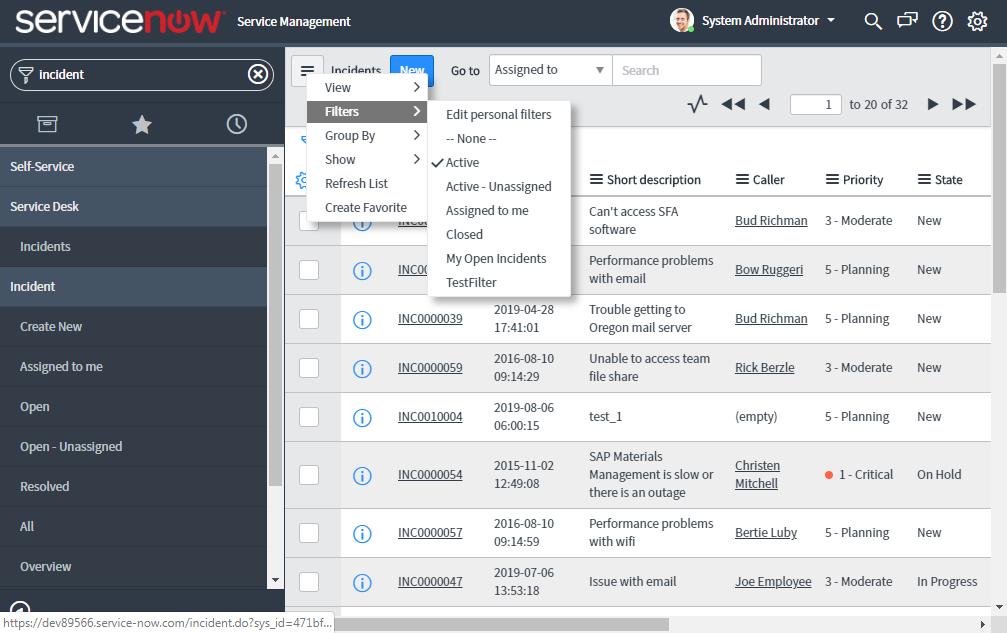 Once you click Edit personal filters you can see your filters. Click New to create a new filter.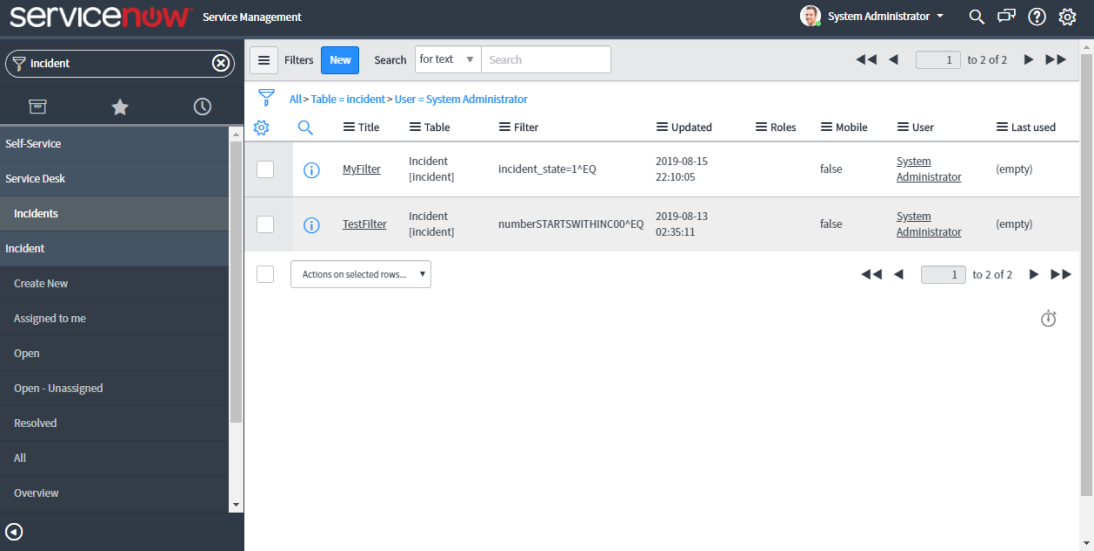 The following screen appears.



Provide a Title. In Choose field Select Short description, in oper select is and in value type RPA. Click OR.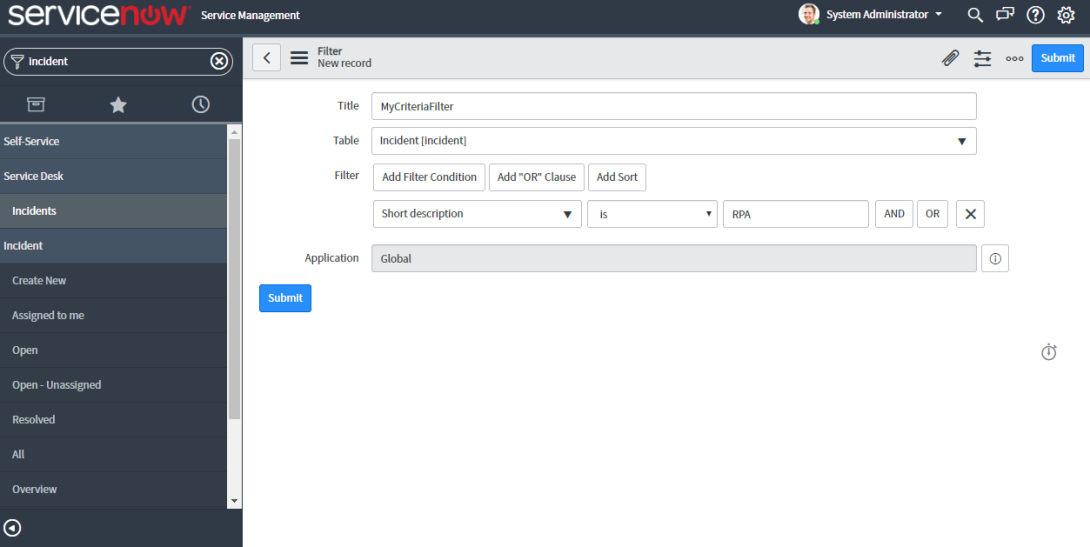 In the second OR condition select Opened on Today. Click Submit.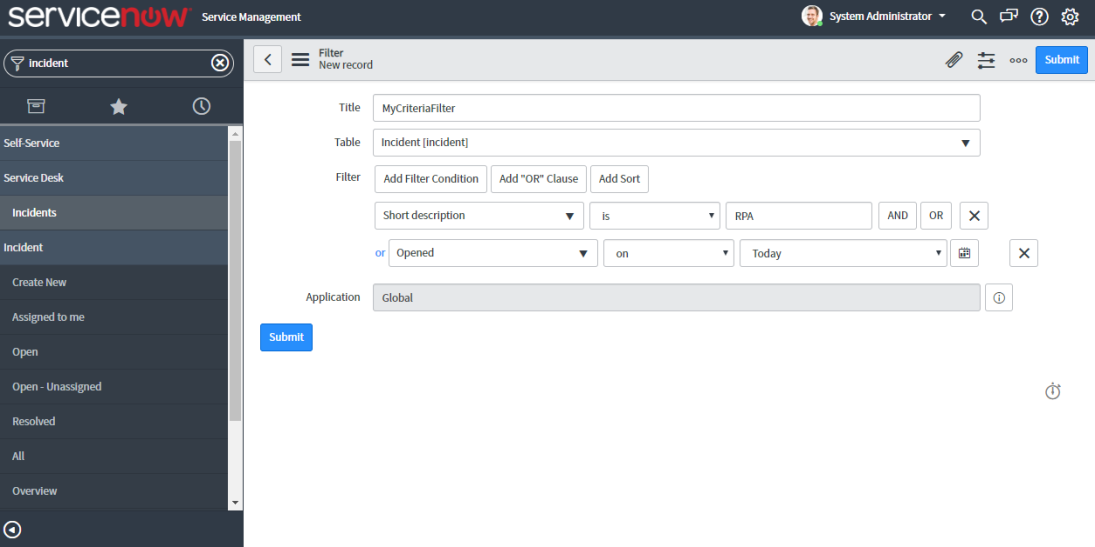 MyCriteriaFilter is now visible in the filter list.




Click Incident menu on the left navigation to see All incident records

.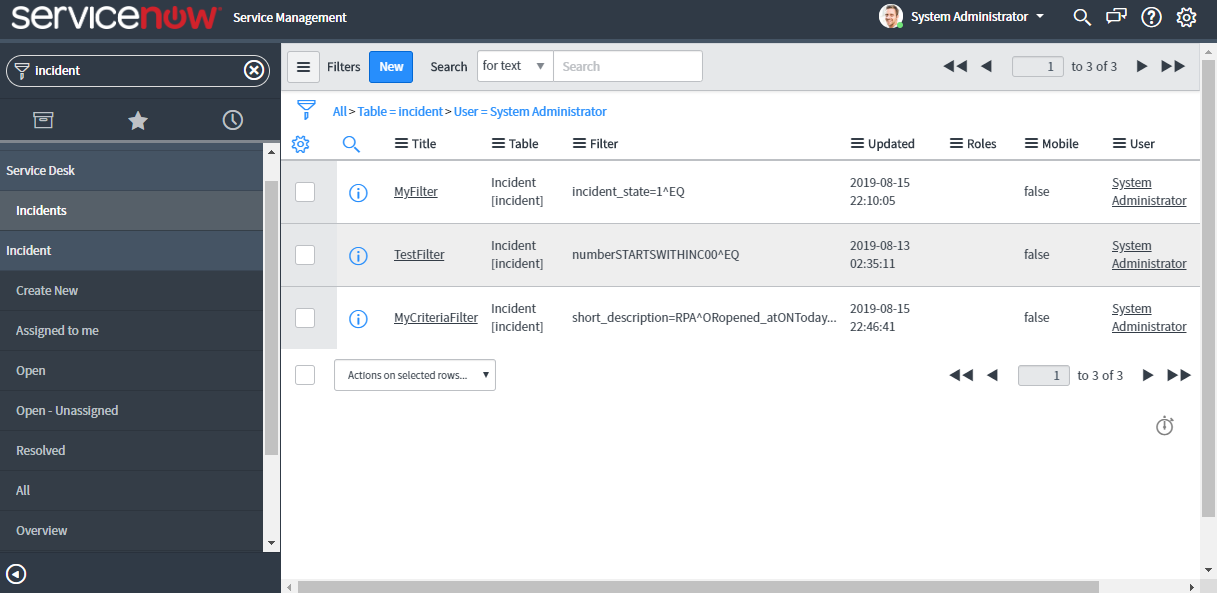 Click

. Select Filter menu and then select MyCriteriaFilter.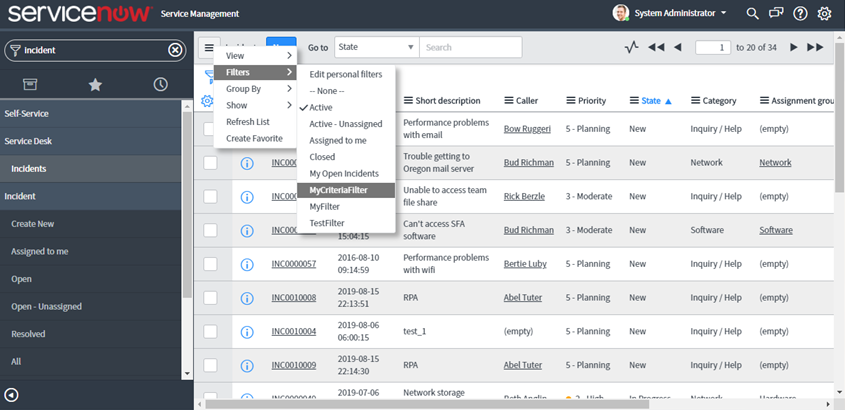 You can now see the filtered list with MyCriteriaFilter applied. Yo

u can see the filter applied: Short_description=RPA or Opened Today.



Right click on the filter and click Copy query.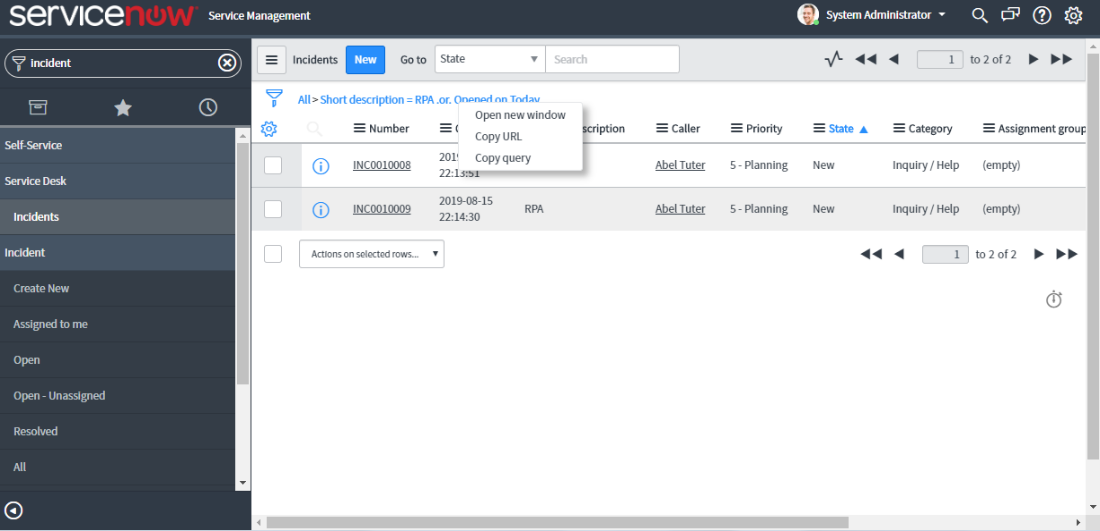 The Criteria query is as follows:



short_description=RPA^ORopened_atONToday@javascript:gs.beginningOfToday()@javascript:gs.endOfToday()

You may now use it in the Plugin step.