Appendix 1: Error Handling in IT Plugins



This appendix describes Error Handling for IT plugins.

Upon Successful execution of steps in Process Studio a workflow completes successfully and any output fields data is displayed.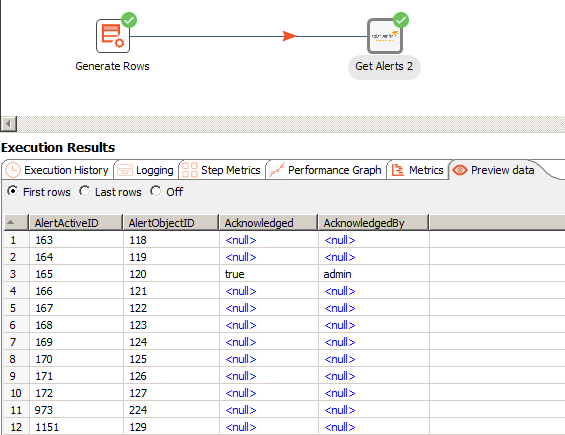 In case any step fails the workflow aborts.



On AutomationEdge the Error Message displayed is- Workflow detected one or more steps with errors.



To get the exact error message as displayed in Process Studio error handling needs to be done in the process studio workflow as shown below.



Add two Set Workflow Result steps as seen below, one for workflow success and the other one for error handling.




Now right click the IT Plugin step (Alert) and provide a name for Error Descriptions field (In this case 'Error Message).




In the Set Workflow Result Failure select this field, 'Error Message' from the Message drop down combo box.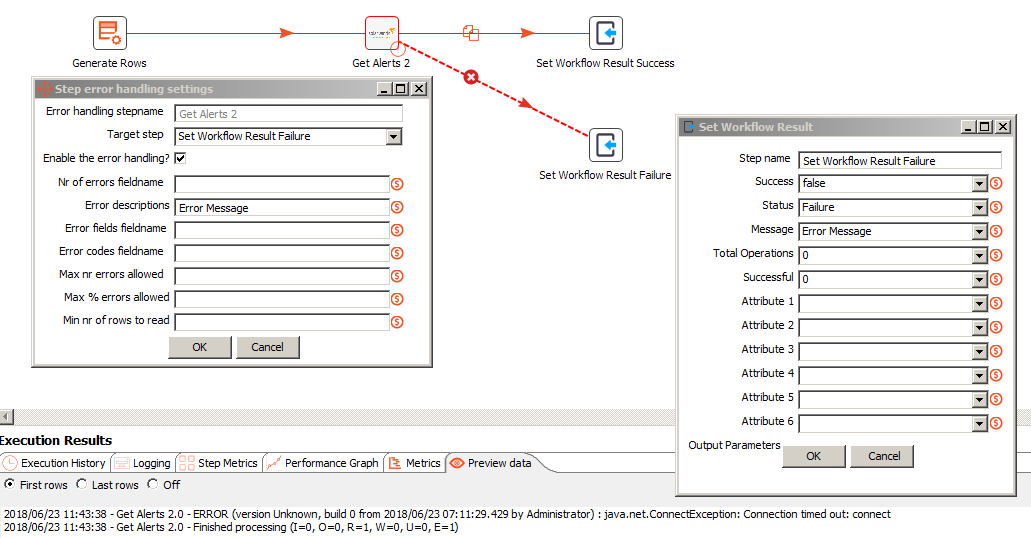 If the workflow is now published on AutomationEdge and run, it displays the complete error message as shown below.6

h